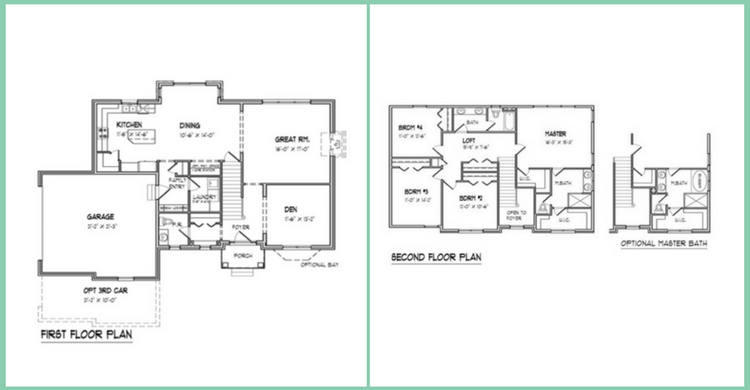 When building a new home, who doesn't love the opportunity to customize a floor plan and distinct features within the home to suit their family's specific needs and desires? That's the whole reason for building new rather than buying an existing home! At Evergreen Homes we understand that, and that is why Evergreen Homes offers unique, customizable floor plans ready for you to make your own. Our Trudy plan is no exception. With 4 bedrooms, 2.5 baths and over 2,600 square feet of luxurious living space, this new plan, exclusive to Evergreen Homes, has been a real crowd-pleaser! Here are just a few of the many customizable options the Trudy plan offers:
Option One: Three-Car Garage
All home owners know that extra garage space is invaluable. The Trudy floor plan comes standard with a two-car garage, but also offers the option of upgrading to a three-car garage. The best part about garages is that they provide extra storage space without adding a lot of extra cost.
Whether you want to protect your cars from weather damage, enjoy extra storage space, or house a boat, jet skis, or recreational vehicles, a three-car garage is the perfect way to accommodate those special items requiring a lot of unfinished space.
Option Two: Bay Window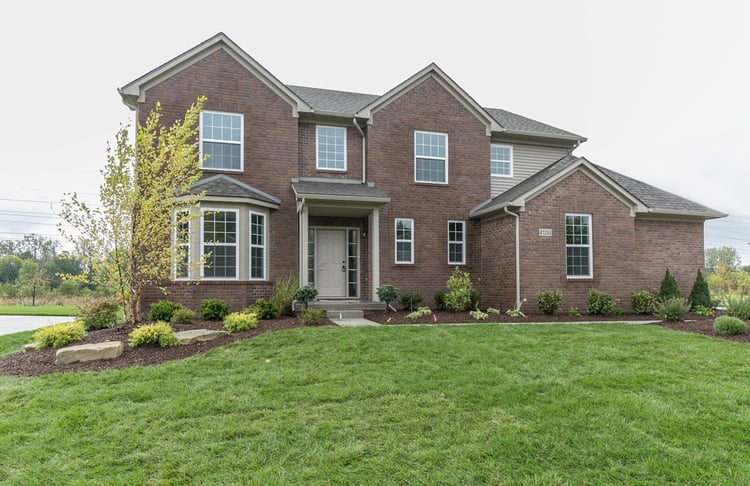 As we enter this home, the hall to the left leads to a coat closet and first floor powder room, the perfect combination to make hosting easy. The floor plan is well thought out so that the main floor bathroom is both hidden and yet accessible, a convenience that both your family and guests will appreciate. Moving further into the house, you will find a well-designed foyer which opens into a coat room on the left and a spacious den on the right. The den boasts a large window overlooking the spacious front yard. The Trudy plan offers you the option to turn this window into a large, beautiful bay window! Bay windows do wonders for the aesthetic appeal of your home, both from the curb and inside your home, as well as add extra floor space (perfect for a window seat) and charm to your home.
Option Three: Fireplace Fixture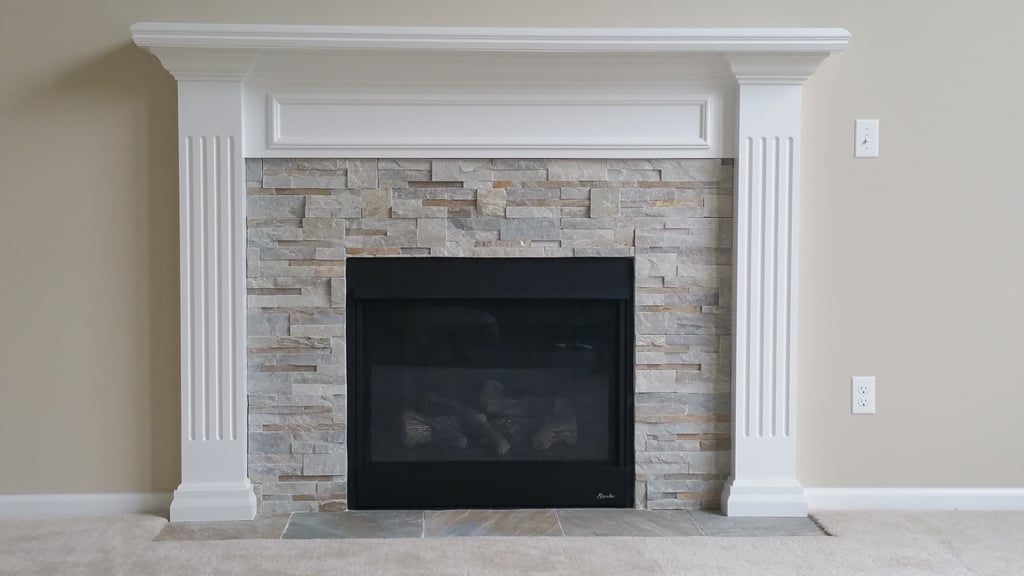 The den invites you into a sprawling great room, where you have the option to add a custom fireplace. Evergreen Homes takes pride in creating superbly designed and crafted fireplaces boasting beautiful stone surrounds and wood mantles. The wonderful thing about a fireplace is the warmth and ambiance it emits that can be enjoyed throughout your home.
Option Four: Homework Station / Command Center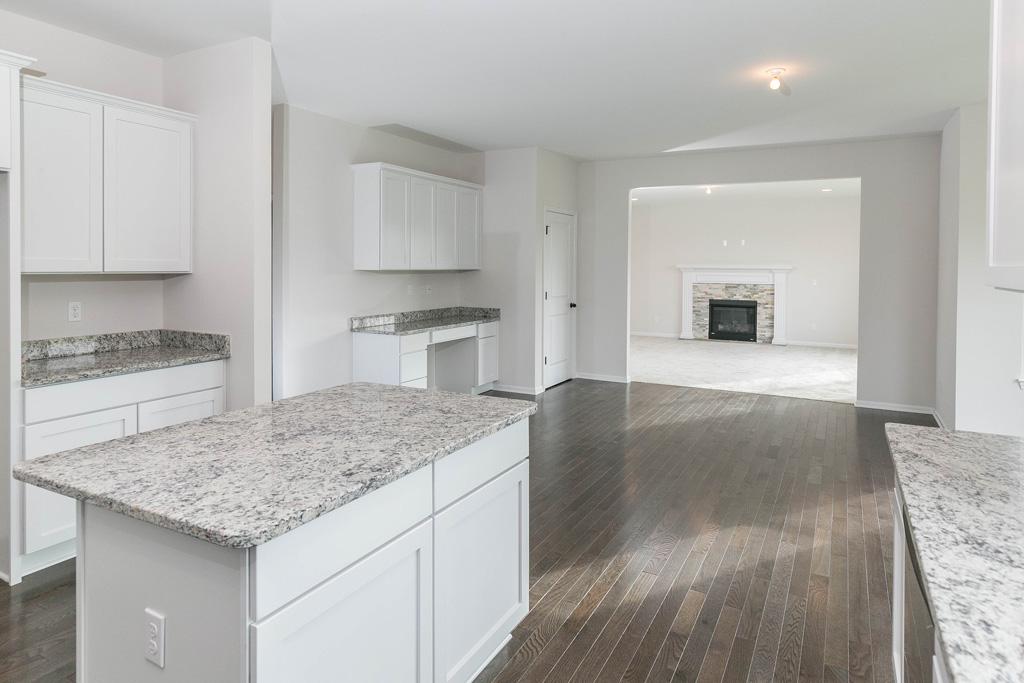 Between the great room and the kitchen, you have the option to create a homework station and/or command center. With the perfect amount of space for a desk and some beautiful yet functional cabinetry and drawers to keep you ogranized, this is the perfect location for mom to manage the household, dad to pay the bills, and/or the kids to get some serious homework done. It is also a great spot to drop and organize mail, school work or other business. This way, no one has to miss out on family time!
Option Five: Flex Room
Families have such unique and diverse interests, hobbies and lifestyles these days, that there really is no "one size fits all" floor plan. That is why Evergreen Homes offers a spacious "flex room" in its Trudy plan. Prominently displayed at the front of the house with a large window bringing in enormous amounts of sunlight, the options for this room are endless! We refer to this room as a den in the floor plan, but it can be used for anything, like a den, home office, formal dining room, extra bedroom, craft studio, music room (picture a beautiful piano in here!), or kids' play room. If you can dream it, we can make it!
Closing Thoughts
If you're researching Canton, Michigan, homes floor plans, consider a floor plan that will allow you flexibility to customize your new home in a way that fits your family's needs and desires. If you like what you see with the Trudy plan, but aren't sure it's the right fit for your family, be sure to check out our other custom built homes floor plans.