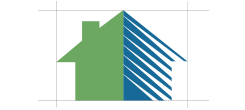 Evergreen Homes.
Built with you in mind.
Evergreen Homes is a family-owned and operated business with over 20 years of home building expertise. We build new residential homes and communities in Canton, Michigan, where we and our families also live and are deeply rooted.
Evergreen Homes' commitment to customer satisfaction is unique in the industry. Its owner and builder, Jon Goldman, is on-site everyday working hard to insure that each new home not only meets his exacting standards, but also exceeds your expectations. The level of personal attention and responsiveness Jon and his team provide each homebuyer is unsurpassed, and the result is a truly superior home-buying experience.
Evergreen Homes is also dedicated to building superbly crafted homes that meet the needs of a modern family and lifestyle. Offering a wide variety of well thought out home plans designed to provide space where you use and value it most, our plans are both highly appealing and functional. Along with our extensive array of new home options and features to choose from, Evergreen Homes allows you to create a home that is uniquely you.
A superior home-buying experience and an exceptionally crafted new home as unique as you are. Evergreen Homes . . . always built with you in mind.