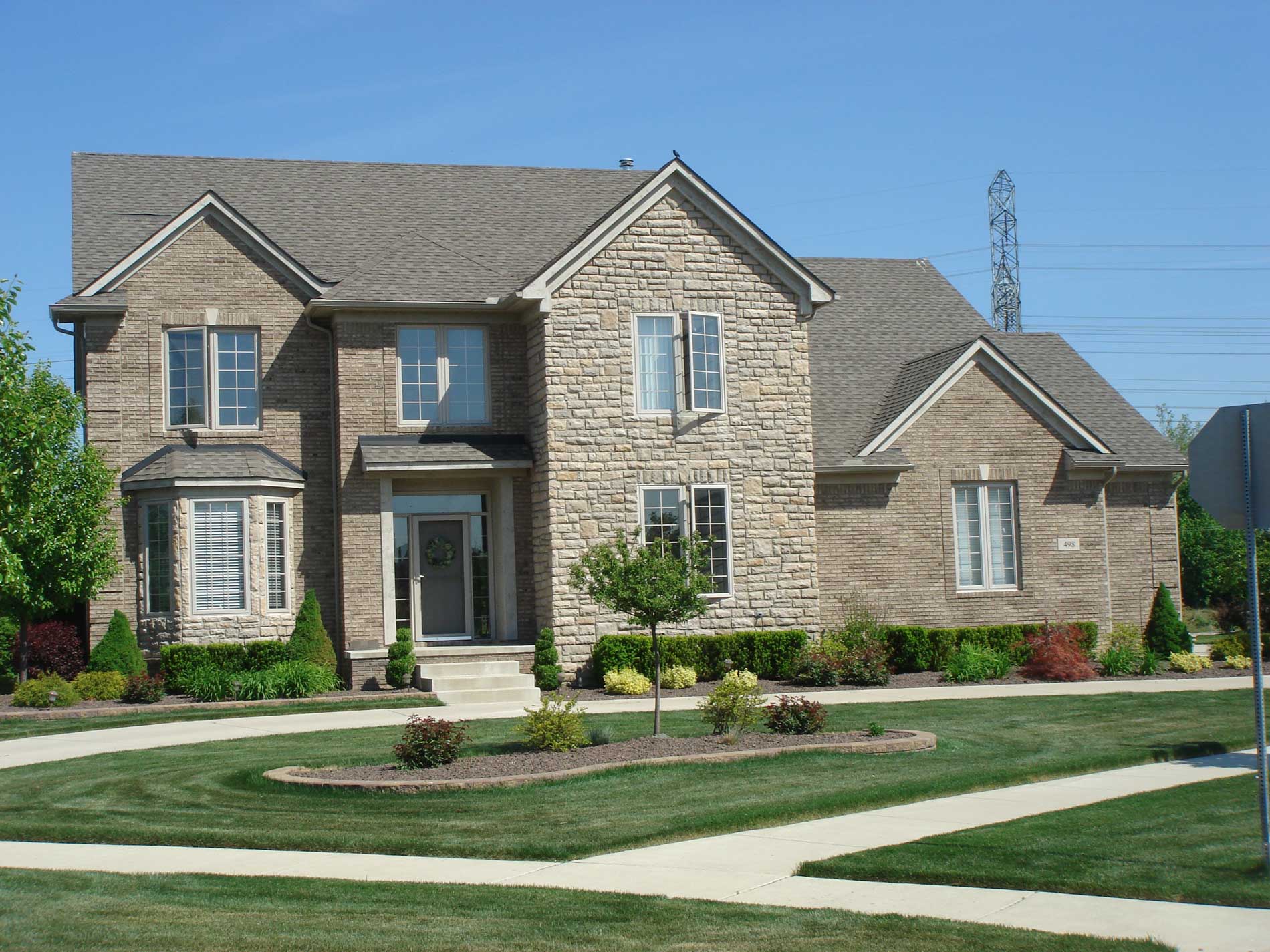 When it comes to selecting the perfect floor plan, there are many factors to consider. Will it accommodate your lifestyle? Is it spacious enough for the entire family? Will it be suitable for entertaining? Is it aesthetically pleasing? At Evergreen Homes, we work hard to make sure our home designs fit the needs and desires of the buyers that will be living in it. With its carefully-crafted layout and design features, the Carrington is one of our most popular plans and this month's featured floor plan.
The Carrington is a beautiful, functional and flexible floor plan, all of which makes it one of our more popular plans. An exclusive design to Evergreen Homes in Canton, Michigan, the Carrington boasts 2,900 square feet of well appointed space including 4 bedrooms, 2 full baths and 1 half bath, and includes a 3-car garage as one of its standard features. Evergreen Homes also offers six different beautiful elevations to choose from.
Highlights: First Floor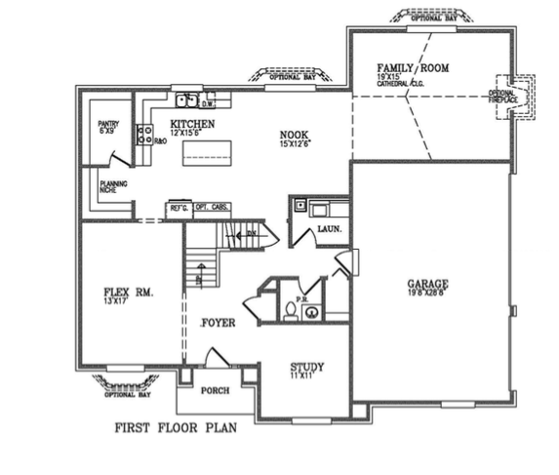 The Carrington's first floor layout is one of the most efficient and functional uses of space you will find. The entire back half of the house contains the rooms comprising the heart of the home: kitchen, nook and family room. Each flows freely into the next creating a warm, open, relaxed feel. The ample-sized family room has a stunning cathedral ceiling and optional bay window and custom fireplace. The kitchen is thoughtfully designed to function as the hub of the house from its central, open location, to its large, floating island, which functions as both a work horse and social gathering spot for family and friends. Just off of the kitchen is a magnificent walk-in pantry you could lose yourself in. Also off of the kitchen is a large, corner planning center. Use it as a desk for organizing and scheduling your household affairs or make it the perfect homework station for your kids.
When you pass through the front door, you find yourself standing in a stunning, two-story foyer. Immediately to the right as you enter is a beautiful study. The French doors are inviting, allowing light to enter, while also providing the privacy and quiet one might desire from a study. Immediately to the left as you enter is a spacious flex room. Flex rooms are very popular with today's homebuyers because they allow buyers to build a space that best suits their needs and desires. A flex room can be used for almost anything you can imagine. From a playroom, to a formal dining room, to a craft or hobby room, the options a flex room provides are endless!
Highlights: Second Floor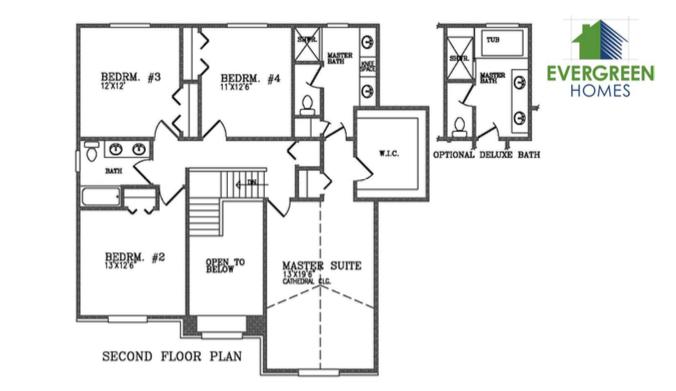 The second story floor plan creates a quiet, private oasis of bedrooms in which to retreat and relax. All four bedrooms are located on the second floor beautifully balanced around the central staircase, which opens to the grand foyer below.
The huge master suite boasts a stunning cathedral ceiling, enhancing the already grand feel of the room. The master suite also enjoys a generously-sized walk-in closet and master bathroom. Homebuyers have the option of choosing to add a large soaker tub to the master bathroom.
The remaining three bedrooms on the second story are also generously-sized and centrally located around a second full bathroom.
Customizable Options
In addition to all of the wonderful features that come standard in the Carrington floor plan, this flexible plan also allows the home buyer to customize the following features as well:
Fully customizable flex room

Addition of a bay window in any number of desirable spots around the first floor of the home

Addition of a custom fireplace in the family room

Optional deluxe master bath room featuring a luxurious soaker tub

Numerous stunning elevations to choose from
We would love to discuss with you how to make the Carrington floor plan or another one of our beautiful plans work for you and your family! Please contact us to schedule a consultation today.