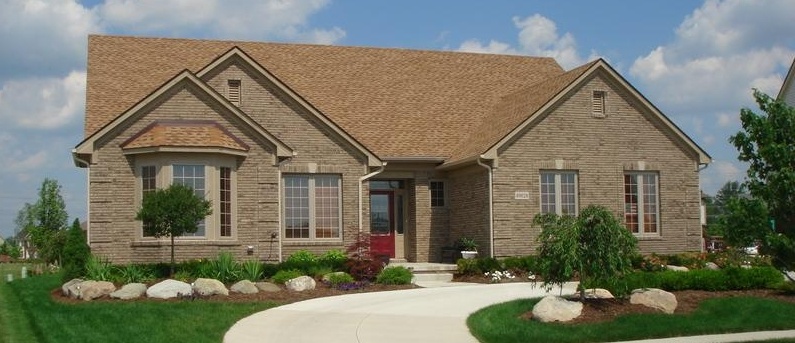 Considering a single story home? One-story homes have ageless appeal—that is, they are perfect for everybody regardless of age—making them a favorite. Not all builders or new home communities in Canton, Michigan offer ranch homes, however. We know that there are many reasons why some people prefer a single story home and that is why we offer our Huntington plan, a very spacious and

functional single story floor plan

.

The Huntington is a single story floor plan, which is unique to new homes in Canton, Michigan, and exclusive to Evergreen Homes. The overall square footage amounts to 2,250 square feet. It has 3 bedrooms, 2 full baths, and 1 half bath, with an optional 3 car garage.
Tour: The Floor Plan
Perhaps the best part about the Huntington's layout is the tasteful balance it achieves between an open and closed floor plan. When you pass through the front door of a Huntington home, you find yourself standing in a charming foyer. A short distance in and to the left is a hall that leads to a spacious and private suite of three bedrooms. The master bedroom en suite enjoys its own private master bathroom and walk-in closet. The other two bedrooms share a second full bathroom tucked away in the privacy of the closed-off bedroom area.
Continuing on, the foyer leads straight ahead to the open, grand spaces which are the heart of the home. Every room in the central living area flows through multiple exits into every other room, creating a circular pathway that makes the house feel open, roomy and relaxed. Beginning with the great room, and flowing on to the dining room, family room, nook and kitchen, it is hard to believe this spacious feeling ranch is just 2250 square feet! The Huntington plan makes great use of the space. Whether you like to entertain many or prefer a smaller, intimate family supper, the Huntington provides the perfect venue.
Is Ranch Style Living For You?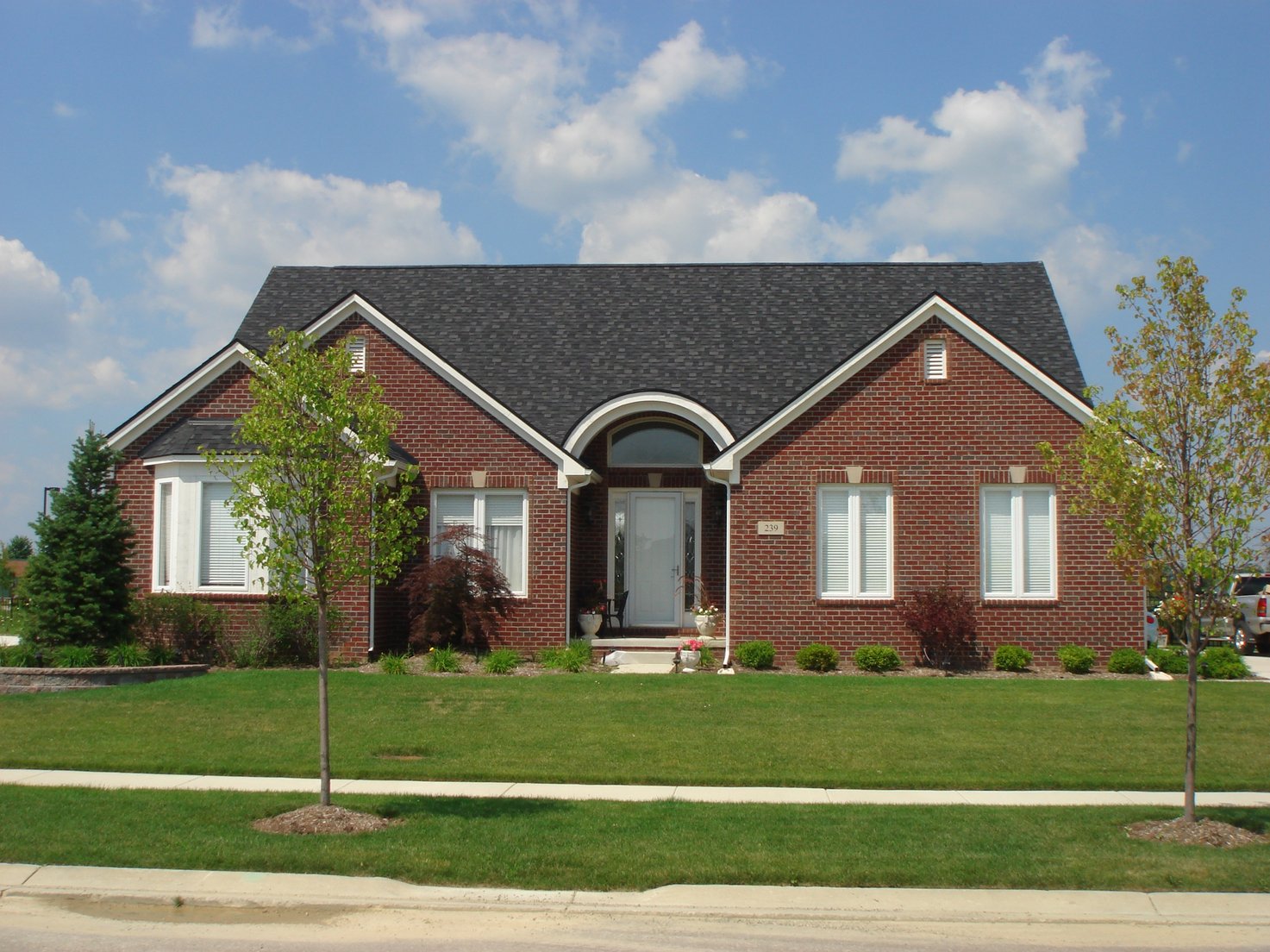 Is ranch style living for you? If safety and convenience are high up on your list of priorities, then yes it is! Many single story home buyers prefer living on a single floor because of the lack of stairs. Stairs can be dangerous, cumbersome or inconvenient for a variety of reasons. Whereas a single story home makes every area of the home more accessible for the entire family, regardless of age or ability. Aging buyers no longer have to worry about whether they will be able to walk safely up and down the stairs and they will be able to enjoy their homes longer. There is also less worry about children and pets navigating the stairs, and laundry will not have to be carried between floors. And let's not forget the sheer convenience of not having to run up and down stairs multiple times a day! One-story house plans also tend to have very open, fluid floor plans, making great use of their square footage across all sizes.
Customizable Options
In addition to all of the wonderful features that come standard in the Huntington floor plan, this plan also allows the home buyer to customize the following features as well:
Addition of a bay window in any or all of three desirable spots around the home

Addition of a custom fireplace

Optional 3 car garage
If a beautiful, spacious single-story home has been your dream, we would love to discuss how to make the Huntington floor plan work for you! Please contact us to schedule a consultation today.