When it comes to maintaining a health lifestyle, Canton, Michigan has you covered! Canton is home to a variety of health clubs and physical fitness gyms with something unique to offer every body. The choices range from traditional gyms, to group classes, the newest fitness regimens, and affordable, family-friendly options. Here are some of our favorites including some of the benefits that makes each unique to help you decide which is the right choice for you.
There is no shortage of classes, programs, or fitness activities for the family to do at Life Time Fitness. Considered one of the top tier of fitness facilities in Canton, Life Time offers indoor and outdoor swimming pools, a rock climbing wall, hot tub and sauna, cardio equipment, free weights and machines, classes, basketball and volleyball courts, and many other amenities to keep you physically fit. Life Time Fitness also offers day care for young families making this one of the most convenient health clubs in the area.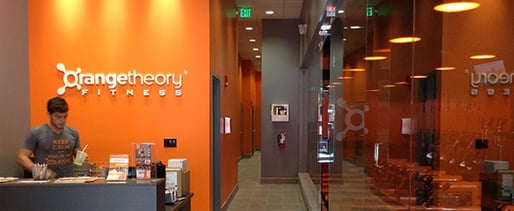 Orange Theory Fitness is not your traditional gym. Where most gyms let you determine your own workout, Orange Theory Fitness offers 60 minute guided workouts designed to increase both cardio and strength. This takes some of the guess work out of getting fit, and allows members to rely on fitness experts.
Summit on the Park is a multi-use facility complete with basketball and volleyball courts, resistance equipment and weights, swimming pools and more. The gym is geared toward the family, and it is easy to find different programs such as training classes for Mom and Dad, or swim lessons for the kids. For families with young children, Summit does offer daycare options making it a great option for a family on the go.
While not necessarily geared for families with young kids, Fitness 19 is a great gym if you are looking for a good workout at an affordable rate. They offer free weights, resistance machines, and cardio equipment such as treadmills or stairs. Fitness 19 also has a wide variety of classes such as yoga, Zumba, Spinn and Insanity. Much like the other options, you can find a fitness coach to cater your workouts to your exact goals, and help you keep on track.
Anytime Fitness is another very affordable option in the Canton area. This convenient gym offers a low-pressure environment perfect for those looking to get in a quick workout before or after work. Most members like Anytime Fitness because of its friendly staff and clean facilities. An added bonus is that the gym is open 24/7 meaning it will always be open no matter how early or late you want to arrive.