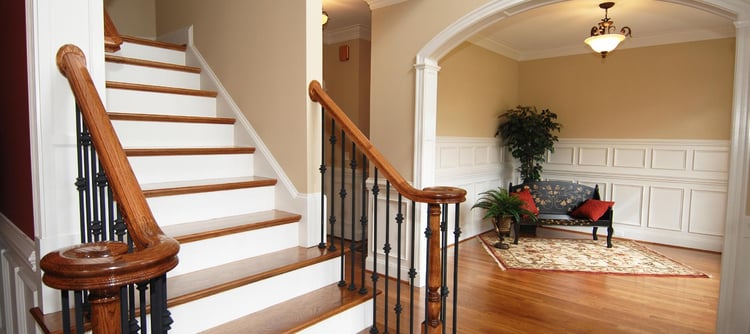 When building a new home in Canton, Michigan, it's essential to carefully consider how much space you need. Just as you should look for a sweet spot in location, you should also look for a sweet spot in your square footage. Start your search by looking for home builders who offer medium-sized floor plans ranging between 2,000 and 3,500 square feet. This range accommodates every family, so it's a wonderful place to start. Within this range, each prospective buyer will have different needs, so the first step of the process is determining your specific requirements. You can assess these by asking some basic questions:
What are my immediate family's needs?
No matter how small or large your family, you will always need enough space to suit your lifestyle. Select a home with enough bedrooms and storage space to generously accommodate your immediate needs so that you will have room for your long-term goals, remembering to plan for your favorite hobbies and activities.
What are my extended family's needs?
With increased costs of living, many families are economizing by making their homes multi-generational. If you have parents or married children who are living with you, you'll need to factor in extra space to ensure everyone's comfort.
What are my friends' needs?
Recognize that assessing your needs also entails assessing your friends' needs. For instance, if you are in the habit of entertaining regularly, you will want to pick a house with enough space to accommodate dinner parties and celebratory gatherings.
Which floor plan is best?
Nevertheless, whether you are a single buyer or a buyer with a large family and hospitality needs, the most important determinant of how much square footage you need is your house's blueprint. A well-designed Michigan home floor plan will allow you to maximize a smaller square footage than you might have anticipated needing. When every space is well-utilized, functionality dramatically improves.
As an example, let's take a look at Evergreen's Huntington floor plan. The Huntington blueprint comes in at 2,100 square feet, making it a medium to small home, but the space is well-designed and could accommodate a medium to large family. The Huntington plan features three bedrooms, one of which is a master suite, and a large family room that could be converted into a fourth bedroom if needed. It also offers a two-car garage and two full bathrooms and one half bathroom to easily accommodate large family and entertaining needs.
The main floor also features a circular plan, which expedites flow and automatically creates an impression of a much larger square footage than is actually present. This loop is well-placed in the center of family life, seamlessly connecting the kitchen, a sizeable nook, the family room, the dining room, and the great room. The Huntington floor plan provides an intelligent balance between public and private space and organizes both efficiently.
So when assessing how much space you really need when building a new home in Canton, MI, start by selecting a mid-sized home; then think through your family's particular needs to ensure that you have the space to accommodate comfortable living, but don't get trapped in thinking you need a specific amount of square footage. Instead, look at the floor plan's functionality and the ways in which an intelligent design can save you some money while still meeting your needs.
Of course, one of the best ways to select the perfect floor plan and the right amount of square footage for your home is to work with an experienced home builder such as Evergreen Homes. An experienced home builder can help guide you through the decision making processes to ensure that you are building a home that you will be happy with for years to come.