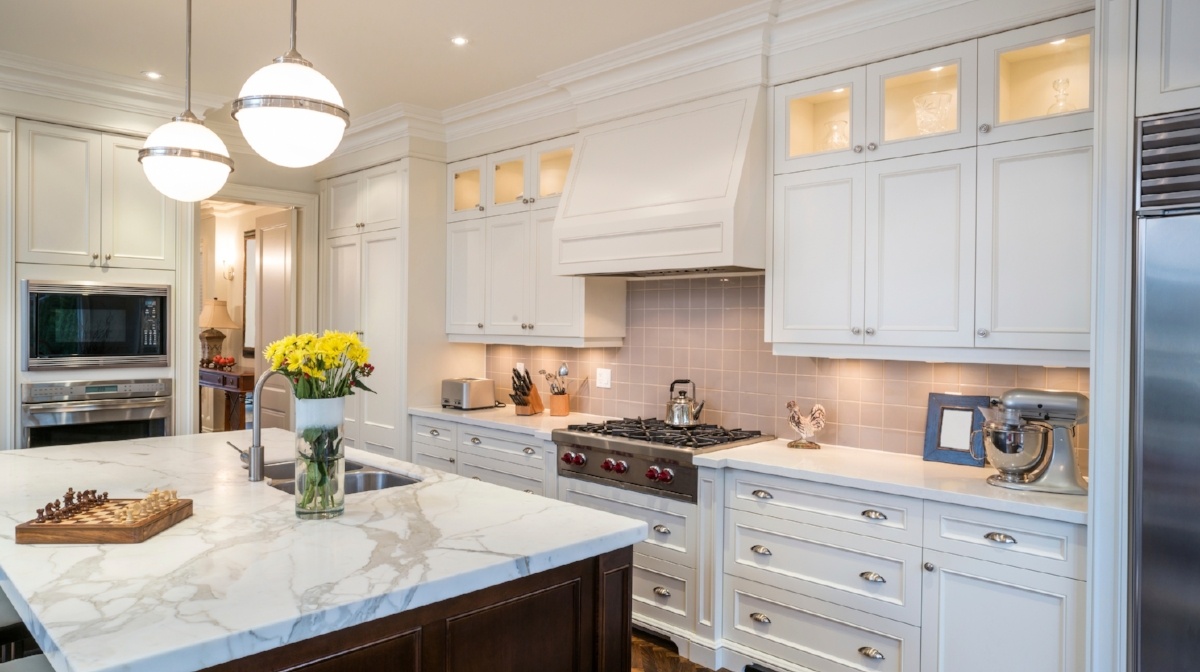 Fortunately for your pocket book, it's often the little choices that make a big difference in the value of your Canton, Michigan home. This means that you don't have to build the largest and most expensive house on the block. Instead, tweaking smaller features can provide a larger return on investment and also up your satisfaction level in your new home. Let's take a look at five small spending categories that dramatically increase your home's value.
Customized Floor Plans
One wonderful benefit of working with a builder like Evergreen Homes is that they offer their clients several unique floor plans that are all designed with you and your family's lifestyle in mind. With a wide variety of well thought out home plans designed to provide space where you use and value it most, Evergreen Homes' plans are both highly appealing and functional. Even better, clients have the opportunity to customize the floor plan of their choice to suit their family's unique needs during new home construction in Michigan.
One word of caution, however, when tailoring your floor plan to suit your personal preferences: Keep resale value in mind. Remember that all floor plans Evergreen Homes offers are tried and true, and that too much or too eccentric deviation from them may impact the resale value of your home should you eventually elect to move.
Prioritizing Dollars
Focus your dollars where they matter. Since kitchens and bathrooms typically offer the highest return on investment, consider focusing upgrades in these areas. For instance, don't be afraid to throw in a couple extra features like a stand-alone gas cook top with separate double ovens, as pictured above. An exposed wine rack is another wonderful and easy investment choice. For bathrooms, larger areas with quality fixtures, dual vanities, tiling, and good lighting can greatly improve the overall value of your space.
Materials Matter
Quality materials raise your home's value dramatically. Don't neglect upgrades related to flooring, countertops, kitchen cabinets, energy-saving devices, and crown and decorative molding. These small investments quickly increase your overall home's value. Adding casement windows or French doors can also up the ambiance of your custom home in Michigan.
Thinking Practically
Ensure that you have enough storage and the appropriate storage. It will make your life a whole lot easier (and more organized!). Storage is not only important in kitchens, but bathrooms and other areas of the home as well. Evergreen Homes' well thought out home plans include at no extra cost to you walk-in kitchen pantries and linen closets in the master bathroom. Other optional storage spaces include mud rooms and command centers. Another customizable area for functional storage space is your garage.
Winsome Features
If you've finished planning for the necessities in your new home and there is still some money left over in the budget, consider adding a couple of features that will really give your new home that something extra! Not only will they increase your satisfaction level with your new home, but they will also increase its value. One great feature you can add to your custom home in Michigan is a fireplace since it is both practical for cold Midwestern winters and also adds elegant refinement. Other features you might want to consider are outdoor living areas, a wine refrigerator, or a command center to help organize things. For more suggestions on unique feature upgrades and general design ideas, view Evergreen Homes's photo galleries.