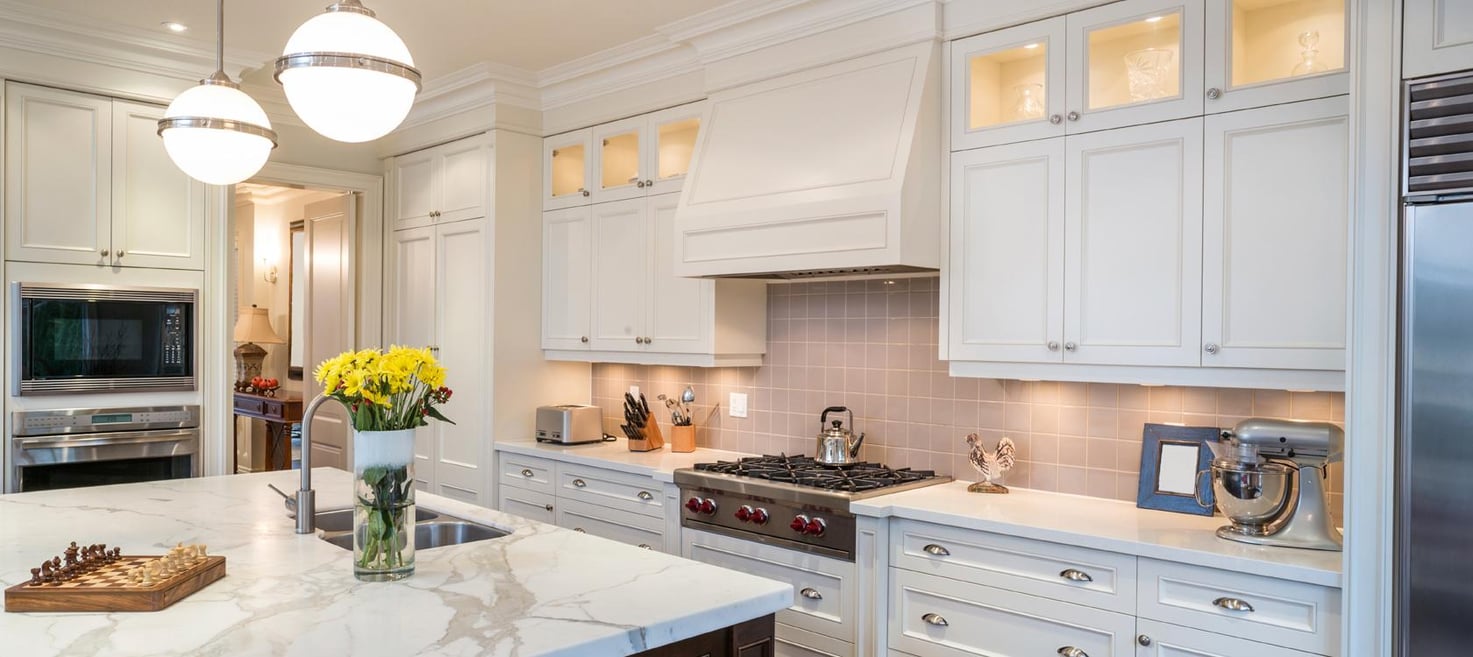 As a new custom home buyer, you have the opportunity to increase the value of your new home even before you move in! Once you have selected an experienced home builder you can trust, it's time to think through the specifics.
As you begin to build, you'll be presented with many customization and upgrade options. It isn't always easy to know which of these options will provide a good return on investment, so it's important to walk in with a realistic idea of your budget and some solid research under your belt.
Here are three upgrade options with a good track record of increasing the value of your Michigan custom home:
Home Exterior: Initial Impressions are Important
While it may not be fair to judge a home by its exterior any more than to judge a book by its cover, it's realistic to say that most passers-by will. The time-proven advice about curb appeal is, if anything, even more relevant now than it ever has been. If you ever choose to relocate, realize that most home buyers have an almost limitless list of virtual offerings to scroll through and will judge your custom home quickly based on a few photographs.
Since one of the most important considerations for home buyers is outdoor space, this is one upgrade that is worth the investment. Choose the best lot available within your home builder's options and your own budget. A spacious lot with well-planned landscaping will attract more buyers and allow you to raise your price tag should you resell. If you settle long-term, the investment will also be worthwhile in accommodating outdoor living spaces or a growing family. Good landscaping is like an appealing invitation that will make you want to reply "yes" to the party indoors.
Focus on Kitchen and Bathrooms: Bring the Party Indoors
Now it's time to turn our attention to the upgrades that will make the indoor space of your Michigan custom home more valuable to future buyers (and you while you live there!). You don't have to go crazy in every room, but if there are a couple of spaces you want to spend more on and your budget will allow for it, make the kitchen and bathrooms your priority!
Two of the biggest interior upgrades that pay off the most include any investments related to kitchens and bathrooms. So coordinate with your home builder and add a little extra space or spend a little extra money on upgraded appliances, counters, cabinets, flooring, and fixtures in these rooms.
Extend the Enjoyment
If you do end up staying late to the party, you can extend the enjoyment with one or two well-chosen upgrades. Custom homes already intimate value. But certain upgrades can raise your Canton home's value even more.
A beautiful fireplace, wine refrigerator, butler's pantry / wet bar, finished basement or bonus room / loft are more and more expected and appreciated these days. While it would be nice to have all of them, typically all of them will not be within the budget. So choose one or two special features that will increase your enjoyment while living in your home. And if and when you decide to resell it, a well-chosen specialty feature can add that "extra" value to your home that will make it easier for someone else to want to buy it.
Increasing the value of your Michigan custom home can be as simple as targeting and investing in a few highly desirable rooms or features. So whether you're looking to make your house more enjoyable while you are living in it or to increase the value of your home when it comes time to sell it, all of the upgrades listed above will provide a solid return on your investment.