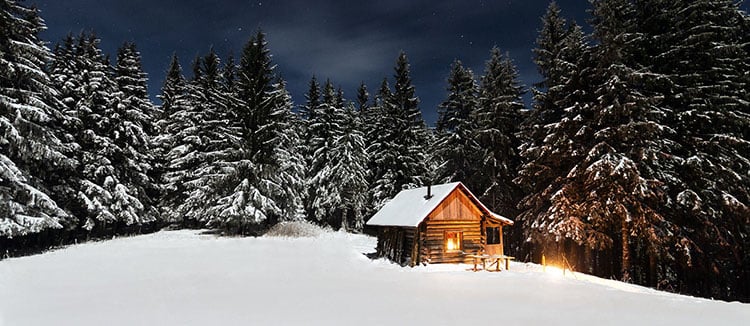 Winter has arrived. It is the season for prepping your interiors with holiday decorations, your wardrobes with warm coats, and your Canton, Michigan, home for those cold snowy days. Here's a short maintenance checklist to prepare both your interiors and your exteriors for the coming winter weather conditions:
Ensure that your heating systems are clean and functioning smoothly. Before the weather turns cold, check your furnace to make sure it's in good working order. Whether you plan to clean the furnace yourself or hire a maintenance company to do so, it's imperative to check/replace your air filter and clean vents and ducts so that you'll be ready for a cold front. Alongside your furnace maintenance, make sure that your carbon monoxide detectors are in place with fresh batteries. Finally, if you have a gas or wood-burning fireplace in your home, you will also want to ensure that your chimney is free of debris. While gas fireplaces generally require much less maintenance than wood-burning fireplaces, ensuring proper ventilation is still essential.
Clean rain gutters and downspouts. This may seem like an extra hassle, but leaving leaves or other debris in gutters can cause water damns. When this water freezes, it can expand and creep up under the shingles, causing water damage to the inside of your house. So take the time to clear gutters while the weather is still temperate.
Protect your plumbing. One of the best reasons to purchase a new construction home in Michigan is that maintenance is much easier and much less expensive than maintenance on older homes. This applies to plumbing as well, especially when you are working with an experienced builder who meets and exceeds building codes. But you will still want to drain sprinkler systems as well as draining and disconnecting outside hoses. You may also place a bib insulation cover over outside spigots for extra protection. For the inside, if you plan to vacate your house for a while, make sure to leave the heat at or above 55 degrees Fahrenheit to prevent frozen pipes. You can also open cabinet doors under sinks near outside walls to encourage warm airflow.
Install or replace weatherstripping. Place weatherstripping around doors and windows to reduce the chance of cold air and moisture entering the house. (If you would like more information on how to install or replace weatherstripping, Today's Homeowner offers a helpful article and instructional video on servicing new homes.)
Clean and store outside features. Don't forget to clean and cover your grill as well as any patio furniture to prevent weather damage.
Protect your floor. Protecting your flooring is important year-round, but it is especially pertinent when the weather turns. Moisture and ground salt can cause damage to hardwood flooring like the ones pictured in these beautiful entryways by Evergreen Homes. But not to worry! You can keep that luxurious entryway and prevent damage by simply purchasing a boot scraper for the outside and a stylish rug for the inside where your family and guests can place their shoes upon entry. Now you can welcome winter in your new construction home in Michigan with taste and confidence!