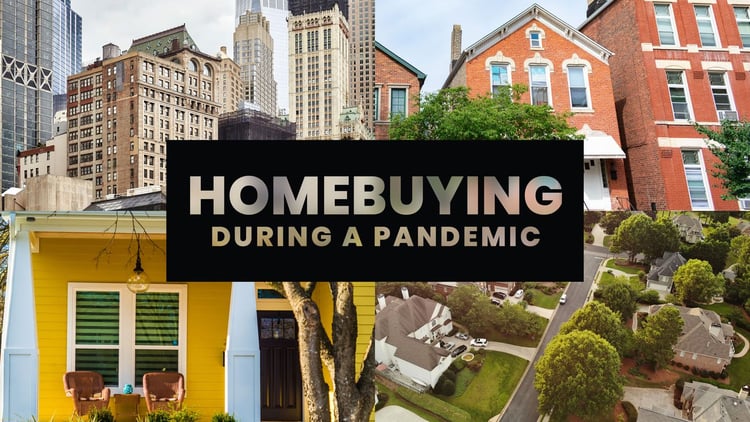 The coronavirus pandemic has altered almost everyone's plans for everything lately, especially if you were planning to purchase a new home soon. You most likely have a lot of questions, or more likely doubts, about purchasing a new home during a global pandemic. If you fall into this category, you will want to read on.
This blog article shares answers to your most pressing questions about buying a new home right now.
1. Whether to buy – It may surprise you, but home sales have not slowed. Just the opposite! High demand and tight inventory, especially in hot markets, were already driving prices upward, but the pandemic is pushing them even higher. People are paying more to get what they want, as demand exceeds inventory. In addition, record low mortgage rates are making it a great time to buy. "This week marked the 15th record low for mortgage rates this year. The 30-year fixed-rate mortgage dipped further to an average of 2.67%, the lowest rate ever recorded by Freddie Mac, with records dating back to 1971" as reported by the National Association of Realtors on December 18, 2020 - https://magazine.realtor/daily-news/2020/12/18/mortgage-rates-continue-to-drop-with-new-record-lows.
2. Where to buy – Suburbs are hot, urban areas are not. Well, not exactly…. we just like the way the rhyme sounded! While the pandemic has sent more urban dwellers to the suburbs, with fewer crowds, more space, and single family homes, that doesn't mean major cities are being abandoned. Low mortgage rates are making it a good time to buy anywhere.

3. What to buy – New home buyers are looking for more space, for many different reasons and purposes. For starters, there is increasing demand for homes that suit multiple generations. Kids over 18 are moving back to the nest with greater frequency, and more families want space for parents / in-laws to either visit, short or long-term, or live. Next, can you say "home office"? Yes please! Chances are you and/or your spouse are working from home some or all of the time these days. And if you're not, then chances are your kids are distance learning from home these days. Any way you look at it, a home office has become indispensable. Last, home buyers want more amenities for both work and leisure now that families are spending more time than ever at home, and they plan to enjoy them long after the pandemic. From home gyms and flex rooms, to outdoor living spaces and larger kitchens and pantries, new home buyers want more space to live and enjoy themselves at home.
4. How to buy – While showings may not be easy to arrange because of shelter-in-place orders or continuing health concerns, most real estate listings now offer detailed interior / exterior photos and virtual tours. When possible, video chats allow agents to walk through a prospective home while you watch from the safety of your current residence. Virtual tours may not be as good as walking through a home, but they can give you a good idea of whether or not you want to see the house in person when it's possible and you are comfortable. And it's also a great way to pare down the number of homes you visit, skipping those that don't interest you.
If you're thinking about building a new home in the Canton, Michigan area and want to learn more about what's involved, please call us today at (734) 981-9000. We are here to help and would love to talk to you about any ideas or questions you might have.