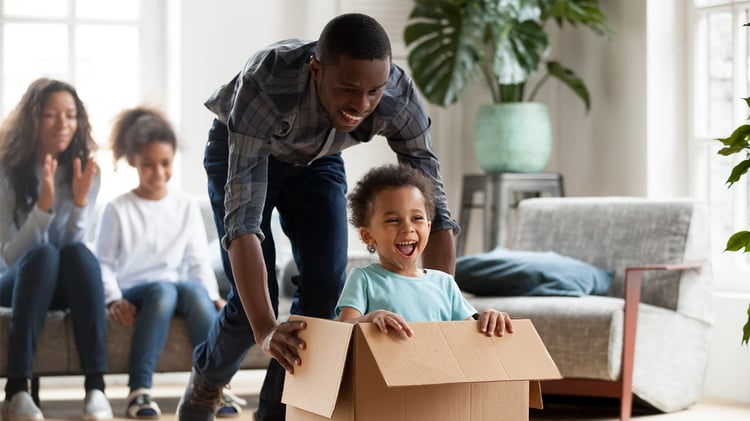 Families have been spending a lot of time together at home lately. With the school year over and many summer camps and activities postponed or cancelled, parents are faced with an ever-increasing challenge to keep their kids entertained, stimulated, and educated. Staying creative and having fun while at home is important to maintaining happiness, energy and inspiration for both adults and children. In our latest blog from Evergreen Homes, we share ways of staying creative and having fun this summer for the entire family!
As Michigan slowly returns to life before COVID-19, many Detroit-area families are staying close to home and practicing social distancing. This is a challenging time for everyone, especially those with young kids. Lucky for us Metro Parent for Southeast Michigan can help by providing families with a weekly list of their "daily picks" of virtual events, indoor activities and other fun things to do with your kids while staying home in Metro Detroit.
The Kennedy Center's ArtsEducation@Home is an incredible resource for online arts education for students of all ages. Young and old alike will appreciate the diverse range of digital learning resources available. Looking to broaden your knowledge of classical music, learn how to doodle with Mo Willems in the artist's home studio, take five minute dance lessons to let you hit the floor looking like a pro, or understand more about how photojournalists cover The White House? Look no further! Find all of this and so much more here.
Interested in bringing a little more culture into your home? Famous museums from around the world are offering free virtual tours and online exhibits. Take a break from binge-watching Netflix shows and "go to the museum" from the comfort of your couch. Travel + Leisure has compiled a list of some of the most famous museums in the world offering virtual tours from the British Museum in London, to the Van Gogh Museum in Amsterdam, and the Musée d'Orsay in Paris.
Parents seeking more educational activities for their kids may want to check out the San Diego Children's Discovery Museum's website. They post daily activities you can do from the comfort of your own home. Activities range from world culture, to music, to daily STREAM (Science, Technology, Reading, Engineering, Art, and Math) activities . Check it out here!
Remember, staying home doesn't have to mean staying bored and uninspired. Share your family's creative moments with us on Facebook @evergreenhomesmi and tag #stayingcreative. Have fun!