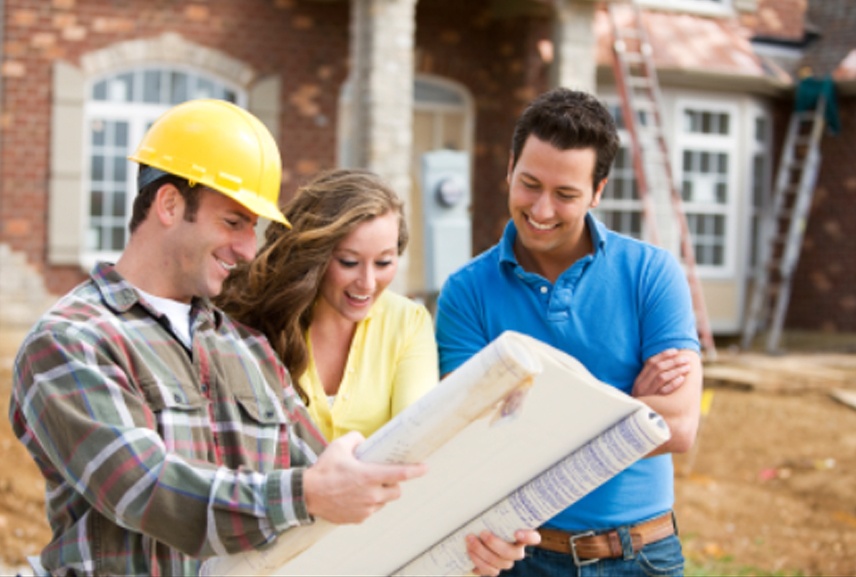 Selecting the right home builder for your needs and the type of new home you want is one of the most important decisions you'll make in the new home buying process.
Fortunately, with a little time and research and using these 10 tips, you can rest assured that you will find a quality builder who's the right match to construct your new home.
Here are 10 tips for selecting your new home builder in Canton, Michigan:
Identify Your needs.
Decide what type of home you want and need, and how much you want (and can afford) to spend. Most builders "specialize" to some degree. For example, a builder may build in a certain price range, or type or style of home. A builder whose entire portfolio consists of contemporary homes may not be the best fit for that highly traditional home you seek – and vice-versa. Find a builder who fits your specific needs.
Communicate Your Needs.
You want to compare builders and make sure they can offer what you are looking for, so be as clear as you can with them regarding what you want. If you really want a Craftsman style home, first-floor master, or an all-season sunroom, but neglect to mention that, a prospective builder won't be able to provide you with the information you need or the details you require to compare various builders and confirm they can provide you with what you want.
Look for Experience.
How long has the company been in business? How long has its principal(s) been building homes? What type of homes / projects have they built in the past? Don't be afraid to ask the builder these questions. It's important to choose a builder who is a seasoned professional. Look for strong experience overall and with the specific type of home you seek.
Are Previous Customers Satisfied?
This is one of the most important questions to ask! If you decide to build in a community, ask the neighbors questions like: Are they satisfied with their home? Would they build another home with their builder? Would they recommend their builder to a friend or relative? If there is an issue, how responsive is the builder? You may also want to ask the builder for references of previous homebuyers who you can speak to in person.
The Internet is another great resource for finding reviews of Michigan home builder's. Check the builder's website for testimonials and take the time to carefully read each review. You will be surprised at how much insight into a builder these reviews can provide! Choose a home builder who has earned a high number of positive reviews. If a company fails to post any reviews on its website, this may be a red flag. Check out Evergreen Homes' article "Finding a Reputable Michigan Home Builder Online" for more ways to find additional customer reviews of Michigan home builders online.
Tour Model Homes or Other Homes Built by the Builder.
Once you've narrowed down a list of prospective builders using the criteria above, this is the most important step. There is no substitute for touring a home built by a builder on your short list. It can be a furnished and decorated model home that's open to the public, a home under construction, or a home the builder constructed for a past buyer that you visit by appointment. In each case, pay careful attention to the look, feel and quality of the home.
Look for Good Quality.
When visiting a builder's model homes or other homes built or under construction by the builder, pay close attention to the quality of workmanship and materials used in the homes. Are the products quality brands? Are the design features attractive and desirable? Are the floor plans suitable for your lifestyle? Does the builder pay close attention to detail? Are the employees and/or subcontractors professional, experienced, knowledgeable and courteous? What do the jobsites look like? Do you see any "red flags"?
Verify the Builder is Licensed and Insured.
Not every state requires builders to be licensed, but Michigan does. Make sure the builder you select has a valid Michigan Residential Builders License. Also, ask for verification that the builder has the appropriate insurance to cover his company, employees, contractors, and you throughout the building process.
Talk to the Experts.
Lenders, real estate agents, building material suppliers, Builders Associations and code inspectors can all provide unique and helpful perspectives on builders in the area. Ask them who they believe are the top local builders and why. You can use that list as a potential starting point for your search. Or, if there is a builder in particular you would like to know more about, use the experts as a potential resource.
Industry Involvement.
Not every good builder chooses to join their local Home Builder Association, so don't place too much emphasis on this. However, such membership does tend to show that a builder is committed for the long-term to the area. It is also a sign of a builder's commitment to continuous improvement: from staying on top of best practices, to newest trends, and the products and services they offer. Evergreen Homes is proud to be associated with numerous new home-related organizations and finds them to be valuable resources.
Take Your Time!
This is a major life decision. Once you gather all the information you require, take your time and consider which builder is the best fit for you. You'll be living with your decision for years to come, so give yourself time to think it through carefully.
With the 10 steps above, you'll be well on your way to selecting a quality builder who is a good fit for you, your needs, and the new home you will be building together.
If you are considering building a new home in the Canton, Michigan area, we would love the opportunity to meet with you and answer any questions you may have!