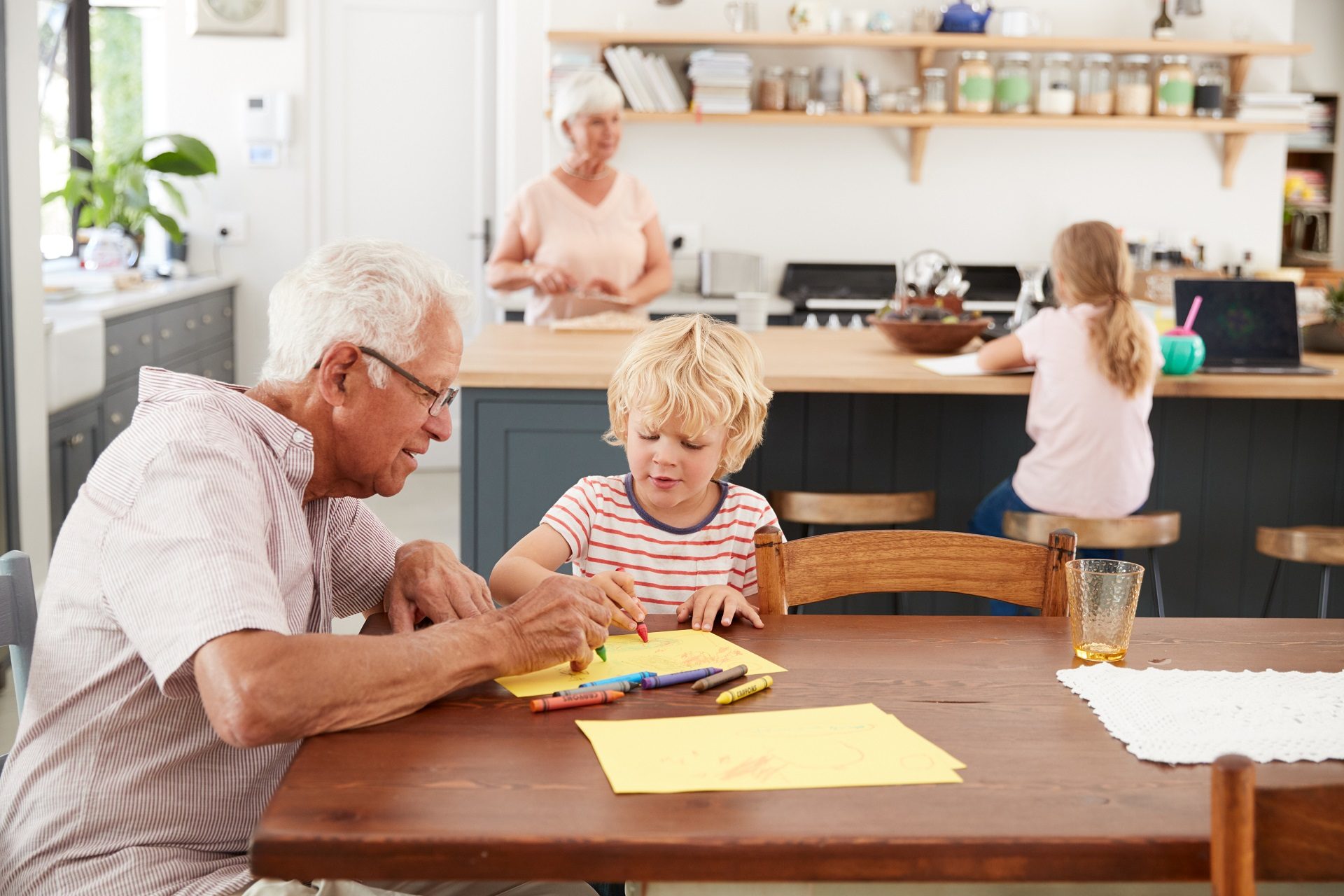 With rising healthcare costs, longer lifespans, and more multi-generational households, it's no wonder the number of people choosing to remain in their home longer is increasing. Fortunately, new technology and greater services for aging citizens make it much easier and more comfortable to maintain independence at home.
"Aging in place" is the ability to live in one's own home as long as possible. One way to make aging in place a realistic option is to design your next home with this goal in mind. A custom home builder can help create a home that reflects your current lifestyle, but that will transition with you as time goes by to keep you safe and comfortable for years to come. Here are a few design concepts to incorporate into your new home to ensure your home will suit you for years to come:
ONE-STORY FLOOR PLAN
One-story home plans have ageless appeal—that is, they are perfect for everybody regardless of age or ability. Because one-story house plans include all living spaces, baths and bedrooms on one level, everything remains accessible and comfortable. These homes are friendly to both young families, who might like to keep children close by, and empty-nesters looking to downsize or move to a step-free home. The appeal for many extends beyond convenience though. One-story homes tend to have very open, fluid floor plans, making great use of their square footage across all sizes.
BEDROOM ON THE FIRST FLOOR
If a one-story floor plan does not suit your current lifestyle, another option is building your custom home with a first-floor master bedroom to ensure that all of the living spaces you require are on a single floor. A custom home floor plan can also be designed with a flex room or some other additional space on the first floor that could later be converted into a bedroom. In that case, you will also want to make sure you have access to a full bathroom on the first floor, to eliminate expensive renovations down the road.
FLOORING SELECTION
Uneven or slippery flooring throughout the home presents a risk of trips and falls. If you're hoping to age in place, you may want to consider building your home with just one floor type throughout. A consistent floor selection throughout the home will eliminate subtle changes in the height of the floor and a non-skid floor selection will cut down on the risk of slips and falls.
MORE MANEUVERABLE DOORWAYS AND HALLWAYS
Tight doorways and narrow hallways can be difficult to maneuver around, especially for someone using a wheelchair or walker. A custom home builder can widen those spaces and ensure they're configured to ease mobility in the future. Pocket doors also make mobility easier. They offer wider spaces to walk through and since they slide into the wall, they're not in the way when they're open.
DOOR LEVERS
Doorknobs can be hard to grab as we age. Arthritis and other functionality hindrances can make doorknobs difficult to grasp and turn. Replacing doorknobs with levers is an easy, comfortable and incredibly stylish solution.
BATHROOM SAFETY FEATURES
As we age, the bathroom can become a tricky place. The inability to get around as well as we once could, mixed with wet, slippery surfaces can create a dangerous combination. Grab bars have a simple design, but are incredibly versatile and the most effective way to be safe in the bathroom. Grab bars are helpful not only in showers and bathtubs, but also assist with sitting down and standing up from the toilet. Even if you have grab bars, stepping over a tub to get in can remain tricky as balance and strength diminish with age. You can further eliminate risk by installing a walk-in shower or tub. This is an aesthetically pleasing way to ensure your home will continue to accommodate you as you age.
If you're interested in building a new custom home that reflects your personal style, but will also allow you to remain in your home as you age, know that Evergreen Homes can help. We can work with you to ensure your new home achieves the design and style you love today in a way that's safe and secure for years to come. Call 734-981-9000 or contact us online today!