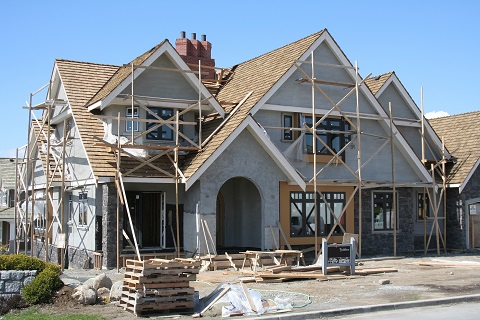 Construction delays are one of the biggest fears prospective homebuyers have as they embark on their custom homebuilding journey. And for good reason. Significant delays are costly, inconvenient, aggravating and too common in this industry. Some of the most common drivers of construction delays include: weather, permit/inspection delays, material lead time/unavailability, the builder's lack of organization, homeowner selection delays, and scope changes.
While certain causes of delays are out of a builder's control, many schedule delays can either be prevented or the effects can be mitigated if you have an experienced, organized and proactive custom home builder.
Ready to build the home of your dreams, but don't know where to start? Download our Custom Home Guide ebook.
How Can a Custom Builder Help Minimize Construction Delays?
In many instances, the buck stops with your builder when it comes to schedule delays. At least that's our belief. The experience, organization and effectiveness of your builder will have a direct impact on your new home's construction schedule. There are ways your builder can prevent and mitigate construction schedule delays, including:
Know the plans thoroughly and proactively solve potential construction issues
Allocate adequate personnel to each project
Provide a realistic timeline estimate up front
Build a detailed project schedule for their team and trades
Build a no-holes budget to minimize change orders and delays
Work with quality trades who won't provide sub-par work and cause delays
Provide a detailed selections schedule before and during construction
Hold regular internal and homeowner meetings to proactively identify and solve issues
Pay trades strategically and consistently to ensure timely, continued progress
Maintain consistent communication with homeowners throughout construction
The challenge is to find a home builder who, like us, builds steps similar to those above into their routine home building process to keep the construction of your new home on schedule. To learn more about finding the right custom home builder for you, visit our previous blog post here.
Curious what the most common cause of construction delays is? Here it is:
Delays in Making Selections
Delays in making design selections are the biggest cause of new home construction delays. There are countless design decisions, large and small, that must be made during the custom homebuilding process. The timeliness of those decisions can make or break a construction schedule.
A delayed selection can cause delays in ordering and receiving materials. This is especially problematic with selections that have long lead times or limited availability. When materials are not received on time, it can cause steps to be done out of sequence, which presents future issues with effectively scheduling and coordinating subsequent steps and trades working on site. All of these cascading effects can have a direct and significant impact on your new home's construction schedule.
How to Prevent Delays in Making Selections
So now you must be asking yourself: How can I prevent delays in making selections? Fortunately, your custom home builder should be able to help you successfully navigate the selection process in a timely manner. Here are several key things you can do to ensure a smooth and efficient selection process:
1. Partner with a reputable, experienced, custom home builder
It's important that your builder have an internal process in place for collecting selections from you as well as procuring materials so that construction stays on schedule. Your builder should be able to provide you with a detailed list of selections they need, even before breaking ground. Having a clear path forward from your builder will help make the selections process much more manageable and less daunting for you.
2. Stick to your original selections and scope
Making firm decisions and sticking with them will prevent delays, frustration, and costly change orders down the road. Try to tackle selections early on so that you have plenty of time to evaluate your options and feel assured in your decisions. Moreover, try to avoid "scope creep". Scope creep is a term used to describe the mentality of "While we're at it, we might as well .…" While it seems harmless to add a few upgrades or changes you hadn't initially planned on, those "few upgrades or changes" can quickly add significant time to your construction schedule (not to mention dollars to your budget!) once you do that a few times. Check out our blog post on Avoiding "Scope Creep".
3. Have regular meetings and site walks with your builder
Not only does this help you make sure that everything is running on schedule, but it also gives you the opportunity to see and discuss any necessary changes or adjustments as early as possible. This can help avoid the need to redo work, which is critical to staying on schedule.
While building a new home is a complex project and the risk of construction delays is real, an experienced, organized, efficient builder can help you successfully navigate the selections process and work with you towards the timely completion of your dream home.
If you're thinking about building a custom home in the Canton, Michigan area and want to learn more about what's involved, please call us today (734) 981-9000. We are here to help and would love to talk to you about any ideas or questions you might have.