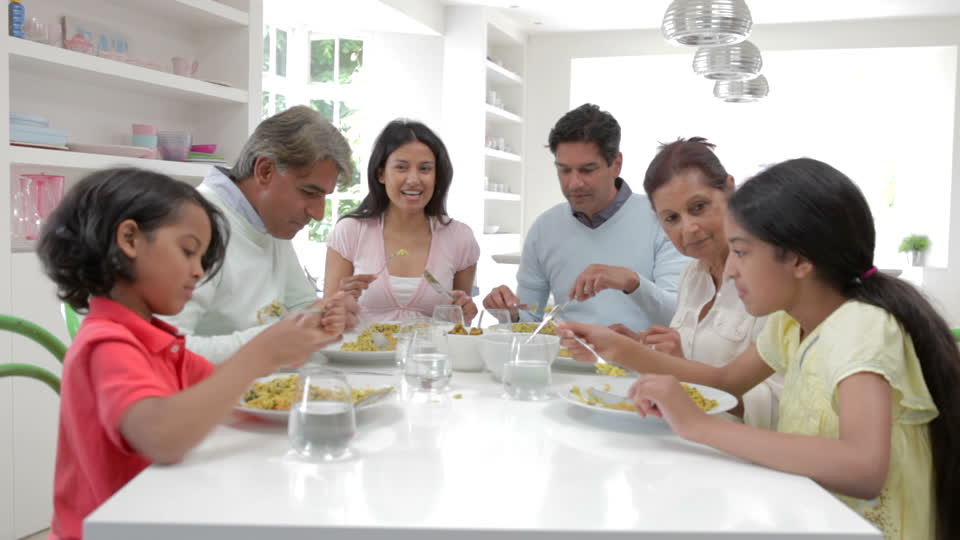 Multigenerational households have seen a sharp increase in the U.S. over the past 10 years. Initially spurred by the Great Recession of 2007-2009, the number of multigenerational households continues to grow today. In 2016, a record 64 million people, or 20% of the U.S. population, lived with multiple generations under one roof, according to the Pew Research Center.
Some factors contributing to this sustained rise in multigenerational homes are: its many economic benefits, young adults living at home longer or moving back home, the growing population of foreign-born Americans who are more likely to live in multigenerational households, and the need for family members to provide care for younger children or aging family members.
While there are many benefits, economic and otherwise, to sharing a home among multiple generations, it can present some challenges as well. For example, dividing the financial and household responsibilities in an equitable manner, and arranging your home to provide a space and privacy for each family member. It is important to set clear guidelines for the distribution of the financial and household responsibilities (i.e., chores) of each family member. Make sure the distribution is fair so no one member is overly burdened, allowing frustration and resentment to build.
Whether you are moving family members into your home, or moving into theirs, it is important to arrange the home so that everyone can have a private space of their own. At a minimum, individual bedrooms can provide everyone a place that is just theirs.
Building a new home from the ground up, with multigenerational living in mind, is the easiest way to accommodate the space and privacy needs of all family members. When building, let your builder know that more than one generation of adults will be living under your roof so appropriate accommodations can be made.
Evergreen Homes has built countless homes for multigenerational families. Not only do we have numerous floor plans that accommodate extended families, but our floor plans can also be customized to create a space specifically for your needs. Our Hampton plan has a first floor master bedroom with en suite bath. Our Wellington plan has four bedrooms and 3 full bathrooms upstairs (2 bedrooms with en suite baths), as well as a flex room downstairs where a full bath can be added to create a first floor bedroom with en suite bath. And last, but not least, our Tuscany, Carrington and Trudy floor plans each have a first floor flex room that can be converted into a bedroom.
If you are considering building a new home in the Canton, Michigan area, we would love the opportunity to meet with you and your family!