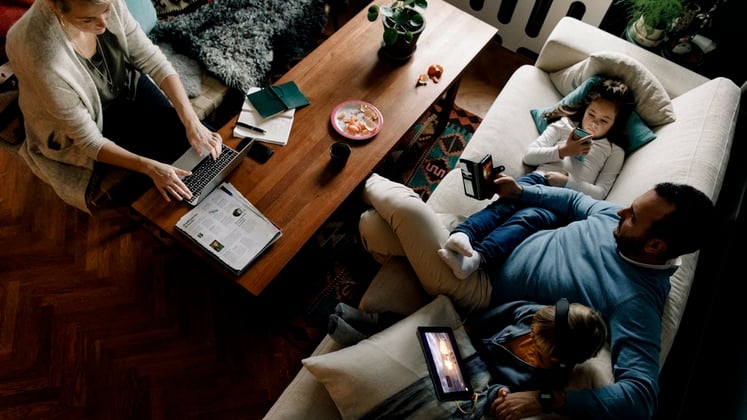 First and foremost, we would like to say that we hope you and your loved ones are all safe and well. These certainly are unprecedented times we are experiencing. With most of the country ordered to "stay home" in order to stay safe, we are all spending more time than ever inside our homes. We don't know about you, but we sure are learning a lot about what works, and what doesn't work, for our family about our home!
If you were to build a new home today, you might want to consider these FIVE things that would make spending time at home more enjoyable and productive for everyone!
#1 - Large Kitchen
The kitchen has always been the hub of the house, now more so than ever. These days, families are buying and storing food to last 2-4 weeks at a time, cooking more than ever, and eating almost every meal at home together around the kitchen table. So why not devote more real estate to the kitchen? Begin with a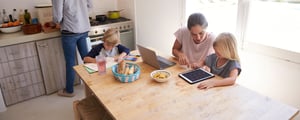 large walk-in pantry for storing food and other items. You won't regret it. Next, include an over-sized island with an overhang and bar stools. This doubles as an incredible work-space AND additional seating for dining, working and gathering. Last, don't forget a breakfast nook to accommodate a spacious kitchen table and chairs that will make the family want to linger longer.
#2 - Home Office
These days, more people than ever are working from home. Trying to conduct calls or Zoom meetings from a kitchen table, family room or bedroom is extremely challenging, especially with the rest of the family at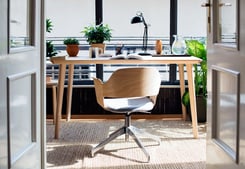 home. Creating a dedicated home office is a must-have these days. And when you aren't using it, it is a quiet, private space for other family members to use for their own purposes (for example, paying the bills or doing homework). Several of Evergreen Homes' floor plans include a Flex Room, which is the perfect space for creating that home office. Think you'd get more use out of a home gym, home theater, hobby room or extra bedroom? That's the beauty of a "Flex Room", you can make it whatever you like!
#3 - Floor Plan: Open vs. Closed
Does spending lots of time at home with family make you wish you could (A) see and hear everyone better from wherever you are, or (B) get away from the noise and other people and escape to a private, quiet space in your home? If you answered (A), then an open floor plan is for you. If you answered (B), you'll want to check out more closed floor plans. Evergreen Homes offers both open and closed floor plan options to suit anyone's needs.
#4 - Outdoor Living Space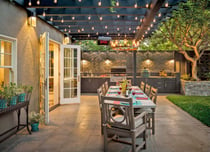 "Staying home" doesn't have to mean "staying inside". For everyone's sanity, it is important to get outside and enjoy the sunshine, fresh air and peaceful sounds of nature. It's up to you whether you make it a simple space for quiet relaxation, or outfit it with a gourmet kitchen perfect for entertaining family and friends.
#5 - In-Law Suite
Now more than ever, it is important that everyone has their own space. As more families are having multiple generations living under one roof, consider whether an in-law suite is right for you.
If you're interested in building a new home in the Canton, Michigan area that is customized to suit your family's needs and style, know that Evergreen Homes can help. For more information, give us a call at 734-981-9000 or contact us online today!